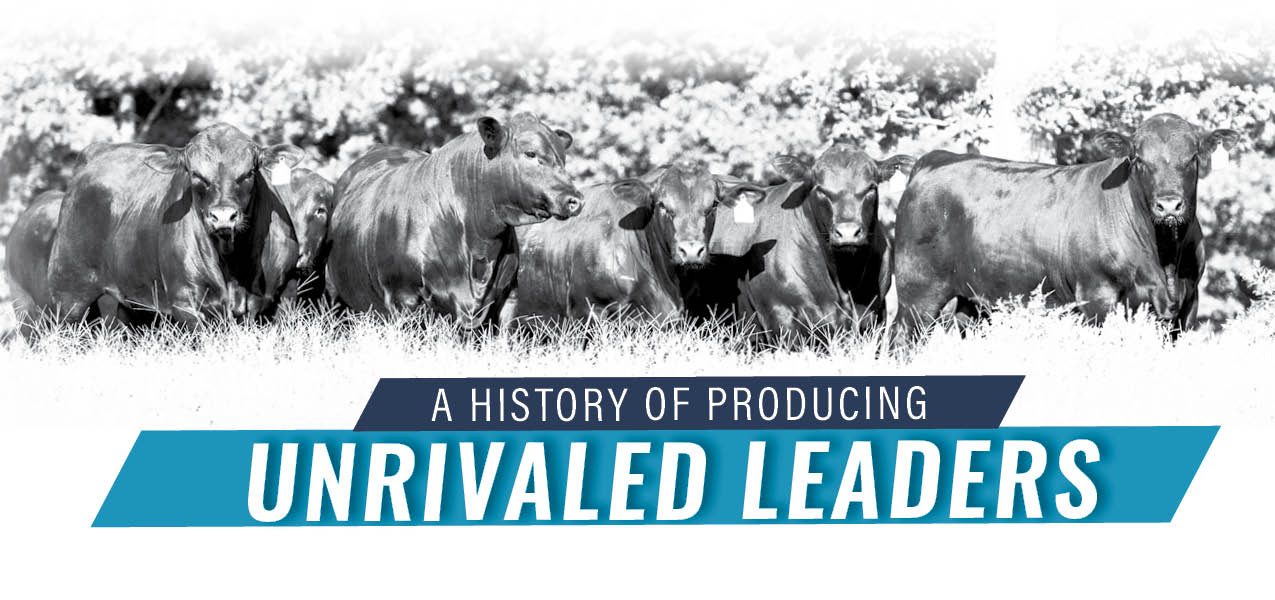 Unbelievable Opportunity – Selling March 5th at the Genetic Edge sale in Houston
Suhn Cattle Company, Vernon and Vicki Suhn are offering the buyer's pick of any one female from the entire Suhn Cattle Company herd—nothing held back – no exceptions! Included in this genetic bonanza will be your opportunity to choose from any UB1, UB2, or Brangus female that was born in the fall of 2021 or earlier.  This includes ALL of the fall 2021 open heifers, spring yearling open heifers, fall bred heifers, 1st calf heifers, spring and fall calving cows and proven donors.  From proven cow families such as the 30's, 53's, 331's, 416's, 894's and 919's whose sons have consistently ranked in the top 10 sires for registrations in the IBBA over the last two decades.  Over the years this cowherd has produced breed leading proven herd sires such as Affirmed, Alydar, Next Step, Foundation, Trail Boss, Majestik Beacon, Epic, Synergy, Signal, Trinity, Surge and Business Line.  The bulls and females from the Suhn program have arguably made more impact domestically and internationally than any other single program in the Brangus breed in the 21st century.  The genetics from these cow families, plus these highly proven sires represent a genetic pool that is unrivaled for consistency and uniformity of production and has been selected for and represent the future of the beef cattle industry and the genetic superiority of the cattle that will fit the mold of the future of the beef industry.
The 2021 GENEPLUS @ Suhn Cattle Company sale was applauded by auctioneer, ring men, sale staff and all those in attendance as one of the most consistent sale offerings not only in quality but also price when 140 Brangus and Ultrablack bulls commanded an average price of $5914. With a sale top of $35,000 and 21 bulls selling for a price of $8000 or more. 38 of these bulls carried the SCC prefix averaging $6368.  The SCC cowherd was also a dominate influence in the fall of 2021 at the GENEPLUS @ Chimney Rock Cattle Co. sale. The proven herd sire Vorel Abstract 25E9 commanded a price of $40,000 with 29 SCC registered females averaging $8982 and 34 SCC Brangus and Ultrablack bulls averaging $6500.  Further evidence of this program's superiority was also evident through the 2021 GENEPLUS @ Chimney Rock Cattle Co. sale when progeny of sires bred by Suhn Cattle Co were in great demand. Twenty-two progeny of Signal averaged $9721, 5 progeny of Trail Boss averaged $8550, 21 progeny of Business Line averaged $7859, 14 progeny of Majestik Beacon averaged $6680, 8 progeny of Synergy averaged $6781 and 8 progeny of Epic averaged $6533.
The fortunate buyer will have until June 1st, 2022, to make their choice and will have the opportunity to enjoy the beauty of the Flint Hills region of Kansas and the assistance of master breeder Vern Suhn in making your selection. Truly an opportunity that does not present itself very often from a genetic powerhouse whose young female population is primed with donor candidates that are destined to become household names in the Brangus industry. If you would like a preliminary list of females that would be under consideration for this pick, please contact Vern Suhn or Cody Gariss. Do not miss the opportunity to propel your program to the top of the breed worldwide through this elite selection.  The gates are open, come on in!
Contact for more information:
Cody Gariss • (417) 425-0368 • [email protected]
Vernon Suhn • (620) 583-3706 • [email protected]